Staying in North Myrtle Beach holds a lot of advantages during a golf trip. Not only do you have access to some of the best resorts in Myrtle Beach, but you're also right around the corner from the top entertainment venues at the beach.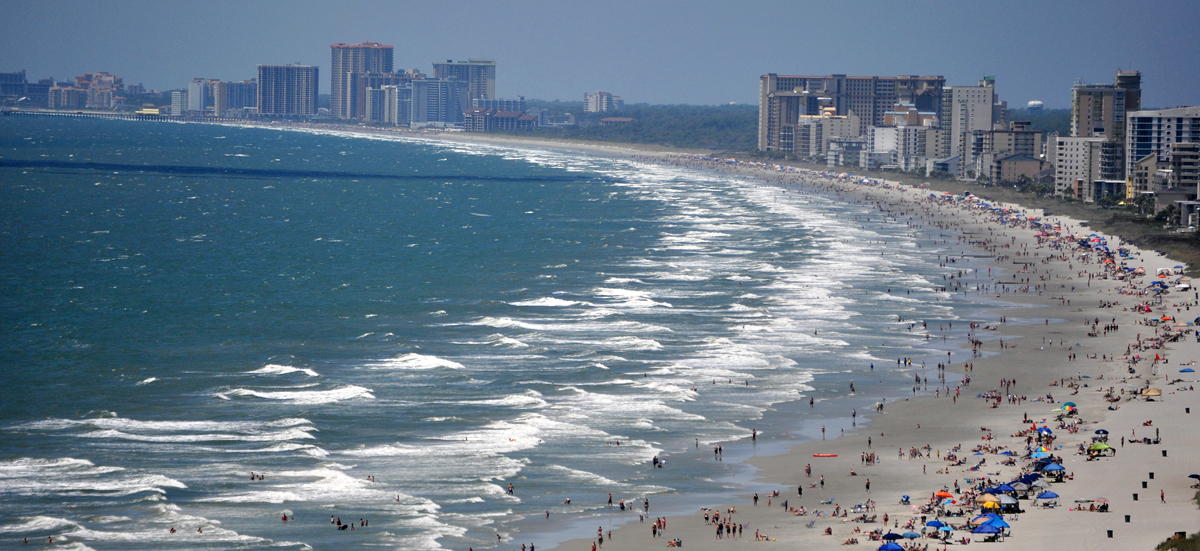 Did you know that a stay in North Myrtle Beach means you don't have to go far for some of the best dining and entertainment? To help you plan your golf trip and activities away from the golf course, we've listed some of our favorite entertainment and dining attractions in the area.
House Of Blues
The premier concert location in Myrtle Beach, House of Blues consistently features great acts. In addition to its concert series, House of Blues features live music every weekend in March during the evenings from local acts. If you want to enjoy some food and drink with live music, this is worth checking out.
Barefoot Landing
We could go on forever about Barefoot Landing and everything it has to offer. Instead, we'll share some of the highlights. Barefoot Landing has everything you could ever want from a food standpoint. From fine dining like Greg Normans to a sports bar like Wild Wing Café, you can find whatever you want here. There are nearly two dozen different restaurants, so you should easily be able to find something you like.
Duplin Winery
Like wine? This is your spot. After a long round, take your buddies or the wives out for a night at Duplin Winery. You can sit out on the back porch and sip on a glass while listening to live music, or try all the Duplin wine options during a taste testing.
Alabama Theatre
Voted Best Live Entertainment Theatre in Myrtle Beach, Alabama Theatre is a must visit if you are looking for a place to take your family. You might not be the theatre type of person, but someone in your group might be. Every year, Alabama Theatre consistently produces world-class entertainment. Go check it out!
Need more help planning activities to do off the course? Give us a call at (877) 705-2295 and we'd love to help you.