For the best packages and latest news:
Thank you for counting on MyrtleBeachGolf.net to deliver the best options in Myrtle Beach tee times and Myrtle Beach golf vacations! We offer preferred access to the top golf courses in Myrtle Beach; just browse our most popular golf-only packages, golf & lodging specials and single-round tee time deals below to get started.
Need help finding a course location? Check out our Myrtle Beach golf course map to help make your planning even easier!
Myrtle Beach Golf Packages
"How can I find the best golf deals near me?" The answer is simple with 48 Hour Tee Times!
We specialize in offering discount golf tee times at dozens of award-winning courses throughout the Myrtle Beach area - as much as 50 percent off the regular price! And whether you're looking for last-minute golf deals on single-round play or need to book a multi-round getaway in "The Golf Capital of the World," 48 Hour Tee Times puts the best Myrtle Beach golf options easily within your reach.
Check out our spotlight golf packages below.
We have a large variety of Stay & Play Golf Packages in Myrtle Beach that will provide you with play on some of the finest courses that the area has to offer. Play on premier courses located just minutes from where you'll be staying (at our oceanfront resorts with pools, hdtvs and hot tubs!). It doesn't get any easier than this and you'll get a great rate on both your accommodations and your game!
View Packages
'Golf only packages' are groups of courses with combined, discounted rates, normally not including accommodations. Golf lovers know that when they're looking for a vacation that's both relaxing and exhilarating, they'll have a great selection of Myrtle Beach golf only packages to choose from. We can supply you with the most popular packages in the area, with or without accommodations!
View Packages
Reserving tee times on our Myrtle Beach courses is easy. By using MyrtleBeachGolf.net you'll find local golf courses and tee times. You can choose packages, courses, dates and timeswith ease. Tee times are available ala cart on any of our courses. Plan ahead or give us a call for last minute tee times! No matter what, we can find an open tee time that will suit you and on a course you will love.
Book Now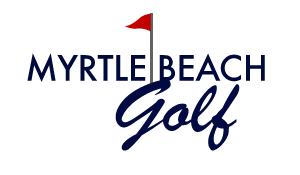 address:
300 N Ocean Blvd
North Myrtle Beach, SC 29582