When it comes to course selection, a long-awaited spring golf getaway is no occasion to mess around with anything less than a sure thing. That's where our Elite Package can make your planning a breeze.
Play at least three rounds to take advantage of this deal's special pricing, or go as many as five. Your choices are among five designs that each brings its own special flair to the proceedings. They include:
Arcadian Shores – Rees Jones' first-ever solo design resides in "The Golf Capital of the World," and what better way to test the handiwork of the man known worldwide as "The (U.S.) Open Doctor" than to take on this design? It has now completed several upgrades, including a brand-new clubhouse, new cart paths and new greens – taking an exceptional design concept to another level.
Arrowhead Country Club – Tom Jackson, whose name appears on several additional designs in the area, teamed up with U.S. Open champion Raymond Floyd to deliver a 27-hole masterpiece nestled along the Intracoastal Waterway. Along with three 9-hole layouts that each present its own distinct challenge, Arrowhead is renowned for its exceptional conditioning on a year-round basis.
Prestwick – Following in the footsteps of his Father, P.B. Dye has become one of games most renowned architects. You get the ultimate combination at Prestwick, where Pete and P.B. Dye have created a links-style masterpiece containing several of their trademark elements, including bulkhead-protected greens, stairway bunkers and starting and finishing holes that border a large lake.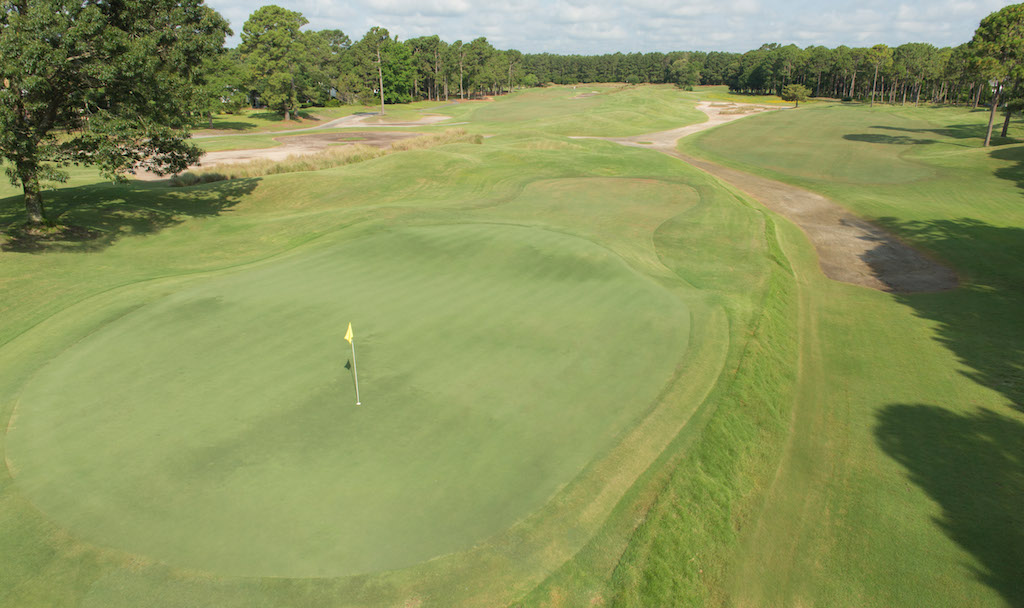 Tidewater – The Ken Tomlinson design gained a quick reputation as "The Pebble Beach of the East" upon bursting onto the Grand Strand golf scene with a visually stunning display of golf holes – many of which play scenically through and along the salt marshes of Cherry Grove.
The Jones Course at Sea Trail Resort – Rees Jones gives you another chance to experience his design genius at this popular track. Players of all skill levels will enjoy an exceptional round on a straightforward golf course with typical Jones mounding and wide fairways surrounded by water, which comes into play on 11 holes here.
Book early to save up to $50 per round for spring play. Click here to learn more, and let us know when you want to experience the Elite!