North Myrtle Beach is home to many fine courses, but one of our favorites is Tidewater Golf Club.
Why? Along with being one of the top-rated courses in the area, Tidewater combines pristine conditions year-in and year-out along with top-notch customer service from everyone who works at the club.
Let's go back to the awards before we get into the club itself. There isn't an empty spot in the Tidewater trophy case. Tidewater has been named one of Golfweek's Best Courses You Can Play many times and is consistently named among the top 10 courses in South Carolina.
While the awards speak for themselves, you must see the layout of the course to truly appreciate its beauty. Tidewater plays 7,078 yards from the black tees and is a par 72. Commonly called the Pebble Beach of the East, the panoramic views of the Atlantic Ocean on 13 to the feel of a southern plantation make Tidewater a truly a special course.
Perched atop river bluffs along the Intracoastal Waterway that offer scenic views of the Atlantic Ocean, Tidewater combines the natural elements of maritime forests and pristine salt marshes to create a picture that belongs on a postcard.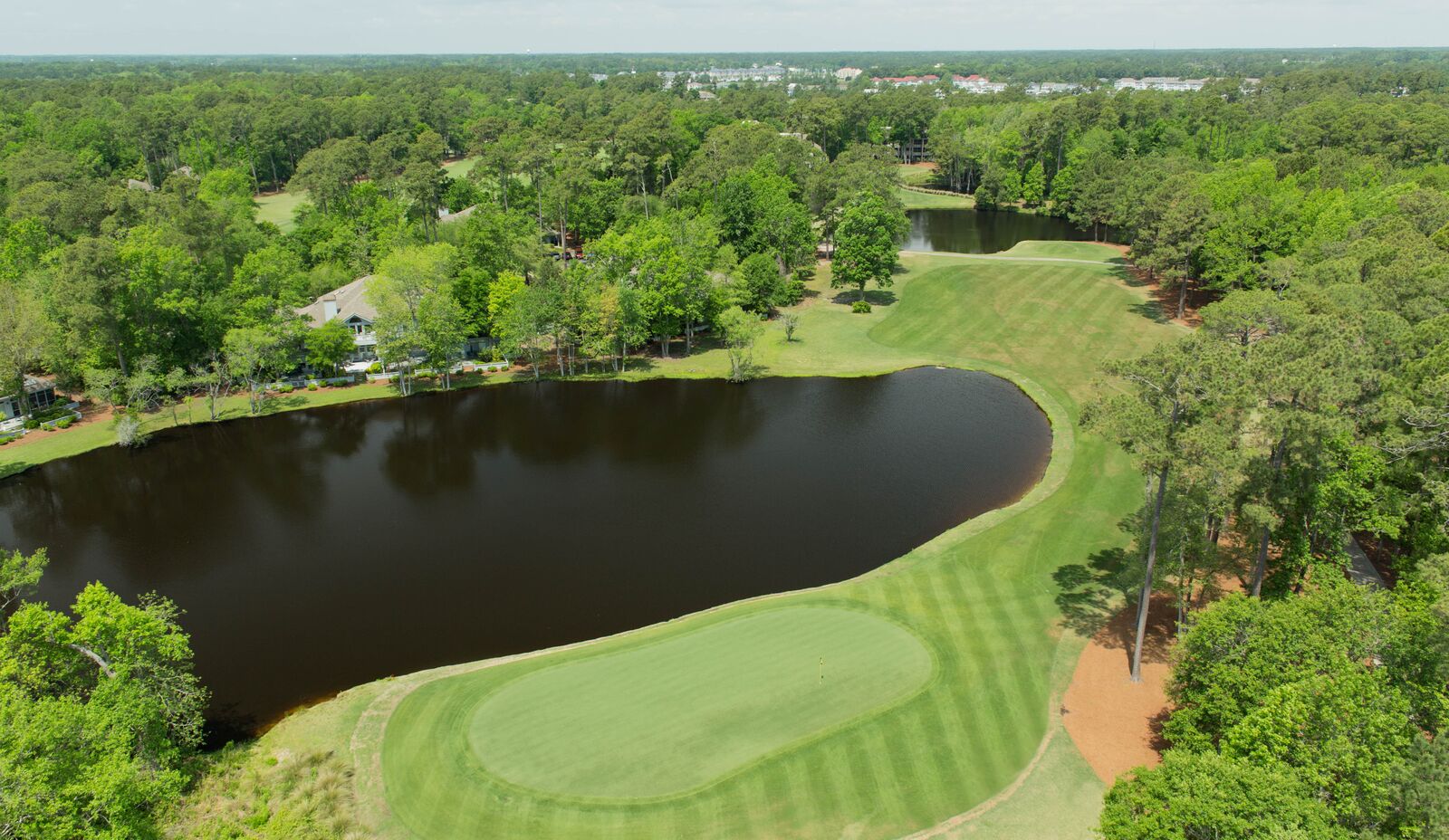 But it's more than sheer beauty that brings golfers back to this course year after year. Designed by architect Ken Tomlinson, this challenging layout seamlessly conforms to the landscape to create an enjoyable but difficult round.
With its classic yet contemporary design, Tidewater presents players with thrilling risk/reward opportunities that requires both low- and high-handicappers to put their shot-making skills to the test. Regardless of your grade, you'll enjoy a one-of-a-kind golf experience at Tidewater!
Are you interested in learning more about Tidewater or booking a golf trip to Myrtle Beach? Give us a call at 877-705-2295. We'd love to help you out!